WHO
---
Operators in charge of entering data from documents needed for customs declarations.
WHAT
---
Identify, digitalise, analyse, format and integrate
document data
in the customs via conex™ solution
HOW
---
Based on AI technology, OCR via conex™
is a solution which has been integrated into
the via conex™ software suite
A technological evolution providing efficient support for declarants' ever-changing work
Thanks to artificial intelligence technology, the OCR via conex™ module identifies useful data for customs declarations in documents, digitises, analyses and formats them to integrate them directly into its customs clearance solutions, precisely where the declarants need them.
Avoid customs declaration data entry
By developing this new application in its customs software suite, CONEX saves operators from the time-consuming and tedious work of manual data entry. Relevant data elements are automatically extracted on the fly from international trade-related workflow documents, thus accelerating and securing all customs processing.

1
A character recognition solution that extracts data from your scanned documents (invoices, packing list for example).

2
Intelligent capture that targets and records
information you need in your
customs processes.

3
A self-learning solution that is enriched to deploy its full power
after you've processed only a few documents

4
Information automatically routed and associated with the corresponding fields in your master files, LOGISTICOMS™ and/or lines of your customs declarations via conex™.
The advantages of OCR via conex™ for your customs processes
Saving time, gaining in productivity

Eliminating data entry errors, less stress for operators

Securing customs processes

Immediate return on investment

Ease of deployment
IN ADDITION TO CUSTOMS via conex™ !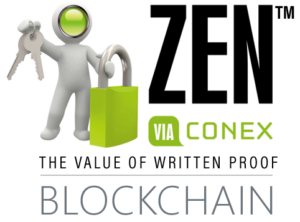 ZEN via conex™ is an international customs collaboration platform for exchanging, centralising, tracking and archiving all the information required for the customs process. It records the documents, data and messages related to your imports/exports, from their pre-declaration phase to their archival storage.