Electronic processing of accompanying documents
& and excise bookkeeping management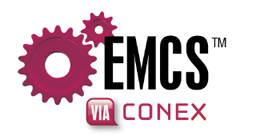 ---
EMCS via conex™ ™ is the solution for managing data flows linked to the movement of excise goods within the European Union and for which no duty has yet been paid.
---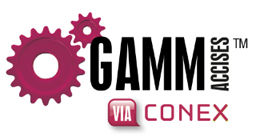 ---
GAMMACCISES via conex™ is a complete tool accessible via internet for managing your excise duty records for suspended or paid duties as well as your assessments.
---
WHO
---
All european operators sending or receiving goods subject to excise duties.
WHAT
---
The dematerialization of the Administrative Accompanying Document for goods subject to excise duties. Transmission of the e-AAD (electronic Administrative Accompanying Document) and discharge.
HOW
---
Electronic exchanges with European customs administrations via the secure CONEX communication plaform, PASScom.
EMCS

via conex™ makes it possible to outsource Electronic Accompanying Document management. Our solution guarantees you reliable and secure communication between the consignor, the national systems of each EU Member State, the EU EMCS system and the goods' consignee operators.
♦ EMCS via conex™ gives the operator the possibility of directly entering the data required for preparing the e-AAD*, eAD*, SAAD*, but also retrieving them upstream from any application.
♦ EMCS via conex™then communicates this information to all national servers, in compliance with regulations and rules of format, consistency and transmission.
♦ EMCS via conex™, as soon as controls are performed by the Member State of Dispatch, the unique administrative reference code (ARC) or the various error messages are relayed in a format that can be used by the operator's servers.
---
* e-AAD : Electronic Administrative Accompanying Document
* eAD: Electronic Administrative Document
* SAAD: Simplified Accompanying Administrative Document
WHO
---
Europe / Operators managing administrative aspects linked to products subject to excise duties (alcohol and alcoholic beverages, energy and petroleum products, manufactured tobacco).

WHAT
---
Detailed summarising report, or summarising report grouped into suspended or paid duties, accompanying documents, assessment and guarantee management.
HOW
---
Software or ASP mode (via Internet). Can be combined with EMCS via conex for electronic transmission of data to European customs administrations.
Thanks to its electronic archiving and record consultation solution,

GAMMACCISES

 via conex™allows you to consult your archived files, assessments and balances per product in real time.
♦ 

100 % EMCS COMPATIBLE
Direct recovery of electronic administrative document data (eAD) transmitted electronically by our EMCS via conex™ solution in order to manage stock records within GAMMACCISES via conex™.
♦

AN INTUITIVE STRUCTURE
GAMMACCISES via conex™ benefits from an ergonomic interface, no menu and screen with endless arborescence. Just a few tabs where all the information is available immediately and intuitively. Our solution ensures that your declarations are permanently backed up and stored in a secure environment on our platform.