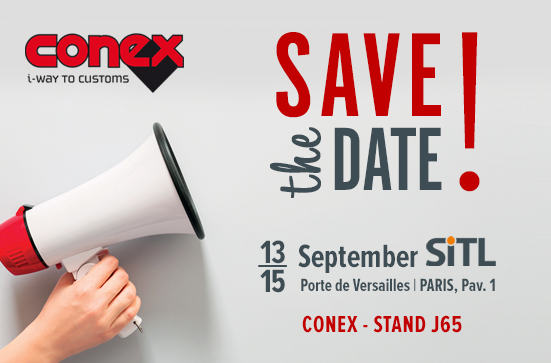 Always be one step ahead!
CONEX is a major player in the dematerialisation of customs and security information shared between import/export operators and customs authorities.

We offer businesses a full range of software and data processing solutions that make their organisations more agile. We cover all their interconnection needs with their customers, suppliers, partners and multiple customs authorities.
Faced with the complex regulations of international trade, companies need tools that ensure processing automation, data exchange traceability and security, and communication with third parties.

It is in this context that CONEX's activity has evolved over more than 35 years. Time is a force that has enabled us to acquire the recognition of customs administrations and international standardisation bodies as well as the confidence of many international Supply Chain actors.

Come and meet our team at the SITL trade fair, where you will have the opportunity to discover or rediscover our solutions. We will share information with you on the customs and security evolutions to come and the solutions we bring to the business problems that shippers and forwarders encounter on a daily basis.

To obtain your free badge, enter the code EXH69219 when making your request on the SITL website.