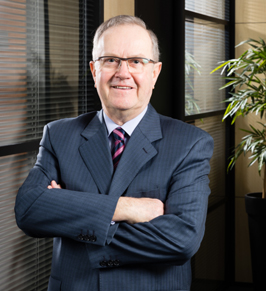 The customs landscape is at the heart of our strategic vision and of our solutions. We endeavor to be constantly tuned in to the ever-changing European and global customs scene so as to meet the expectations of customs operators and in so doing merit their confidence and loyalty.
Our experience and commitment to quality enable us to reinforce our competitiveness in the electronic customs tool market: customs procedure management software in accordance with national regulations, data transmission and archival storage via our transmission platforms (EDI). Carried forward by dematerialisation and the rapid evolution in technology, we have the necessary skills to adequately anticipate and identify the needs of our profession.
"The challenge of constantly innovating, that's what motivates us !"
The notion of a corporate site conveys CONEX's will to participate on the world stage in the customs domain.
From its creation in 1985 and anticipating opinions of the day, I have always advanced the idea that there are two sides of the customs process coin: exportation procedures in the country of departure, then importation in the country of arrival.
At the time, these two phases existed in total isolation from each other as communicating the information concerned was via paper alone.
Electronic data exchange which first made its appearance a certain number of years ago has turned traditional work models completely upside down. Any kind of information can now be transferred from one corner of the globe to another in a matter of seconds, radically altering the character of customs procedures.
Security concerns linked to the growing threat of terrorism have lead customs administrations everywhere to become aware of the advantages offered by new information technologies and to use them to implement strategies ensuring greater security for the citizens of the world.
Of course, organising dematerialised exchanges relies to a large extent on the active participation of the private sector.
CONEX intends to be a useful participant in the implementation of such exchanges and to constitute a privileged bridge for the information concerned.
To do this, the company is establishing a number of foreign subsidiaries (both within the European Union and outside its territory) in order to further develop its know-how. Furthermore, CONEX is setting up a partnership network consisting of the main countries with which Europe trades.
The objective, with the support of traders, is to offer an adapted technical response to new regulations currently being established and to actively take part in the definition of these trade procedures in order to ensure that a real private / public dialogue takes place
---