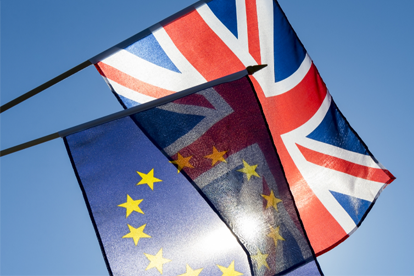 GB S&S - Security declaration postponed to 1 January 2022
In a statement released yesterday, the UK Government announced that it has decided to postpone up-coming deadlines for the introduction of a number of procedures and requirements linked to a post-BREXIT customs and cross-border environment. These were due to follow on from post-BREXIT procedures that have been in place since 1st January 2021.
"Last June, we announced a timetable for the phased introduction of controls on imports from the EU into Great Britain, to ensure businesses could prepare in a phased way. This timetable was based on the impacts of the first wave of COVID. We know now that the disruption caused by COVID has lasted longer and has been deeper than we anticipated. Accordingly, the Government has reviewed these timeframes."
In terms of advanced security declarations:
Safety and Security Declarations for imports will not be required until 1 January 2022.
What does this really mean?
Currently, and since 1st January 2021, Entry Summary declarations (ENS) must be filed to the new GB S&S system for all goods arriving in the GB territory from third countries other than the EU. Goods arriving in Great Britain from the EU customs territory had been the object of an initial exemption which was due to end on 1st July 2021. This exemption has now been extended until 1st January 2022.
Requirements to file all other advanced security declarations (EU/ICS, NI/ICS and GB S&S (RoW) remain unchanged.