Novembre 2020
EDITORIAL
In this back-to-school season, which requires our attention on all fronts at the same time, there is still one subject that we can anticipate: the arrival of Brexit … In all the time we've been talking about it, and even if there are still many questions pending in negotiations with the European Union, one thing is certain: private economic operators will have to become accustomed to making new declarations.
From 1st January 2021, a safety / security declaration will have to be carried out for goods coming from the United Kingdom to the European Union customs territory. We invite you to carry out a rapid check that you are ready to manage this turning point which will require us to live different relationships with our English cousins and to quickly take the necessary actions to comply. The countdown is approaching zero!
January 1st will also mark the return of customs formalities with the United Kingdom… CONEX is there to tell you everything you need to know to be operational from this important date! Don't miss our WEBINARS ?
Subscribe to our newsletter !
By entering your Email, you agree to receive our latest articles by email and you read our  privacy policy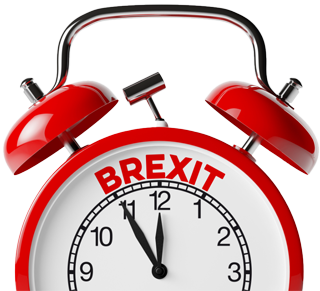 ICS Post-Brexit,
Conex present its
SAFE via CONEX™ ICS
solution as a european one-stop-shop
WEBINAR
Next session
le 10th november

The countdown has begun … As of January 1st, 2021, for all goods originating in the United Kingdom and arriving on European Union soil, economic operators will be required to draw up a safety / security declaration. This Entry Summary Declaration (ENS) falls within the framework of the European Import Control System (ICS) regulation. The SAFE via conex ™ ICS solution is your "one-stop-shop" for Safety / Security requirements: it is directly connected to practically all European administration servers thanks to our regulatory, technical and technological skills. This is the solution to simplify Post-Brexit ICS for you in total security and peace of mind, regardless of the first point of entry into Europe. WEBINAR Next session on November 10th.
Smart Border, launching on 1st January for DELTA G, T and ICS:
Conex teams have been on deck for many months in order to anticipate the changes linked to Brexit and to facilitate your transmissions to the authorities. The return of customs formalities with the United Kingdom come into force on January 1st, 2021 regardless of the outcome of negotiations … The CONEX solutions are ready to communicate with the BREXIT SI (Information System) for your French customs operations, transit and ICS (Import Control System), AND YOU?
Discover all the details in 2 minutes, ON VIDEO!
Want to learn more? Sign up for our WEBINAIRE Smart border via conex™
Sign me up!

Facilitate your customs exchanges on both sides of the Channel
CHANNELpass via conex™  allows you to manage customs flows for France, United Kingdom and Belgium in fully optimised processes that ensure full compliance with local customs. Strengthen the automation of your reporting processes on both sides of the Channel and consider performing your French, Belgian and or UK declarations from a single location.


Brexit, what's at the end of the tunnel?
It's a never-ending cycle. Four years have passed since the announcement, in the wake of the 2016 referendum, of the UK's exit from the European Union. Brexit will come finally into effect on January 1st, 2021. Time is running out and the end of the year is going to be crucial. 
So where are we really?
EU heads of state and government met on October 15-16 at the EU summit to assess progress of the talks and possibly give the green light to open a final round of negotiations. Despite the British threat not to respect the withdrawal treaty and the infringement procedure initiated by the Commission against the United Kingdom on October 1, some European diplomats still dare to evoke "positive" negotiation dynamics.