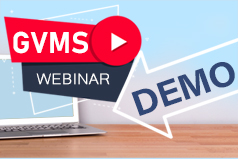 NEW WEBINAR
How to put GVMS, the new British cross-border formality, into practice.
CONEX invites you to discover the SAFE via conex™solution, the application which monitors your regulatory compliance and communicates with the UK GVMS system.

Together, we will explore:
- How to generate your GMRs quickly and in full compliance.
- The data required
- How to obtain the "Goods Movement Reference", and in what form?
- The real time monitoring of the status of your GMRs (OPEN/FINALISED/CHECKED-IN/COMPLETED/EMBARKED/NON-FINALISABLE)
- The other optional SAFE via conex™ modules: ICS Import Control System, S&S GB Safety & Security
See you soon for our online demonstration!